Rasha Al Sulaiti (E. 12)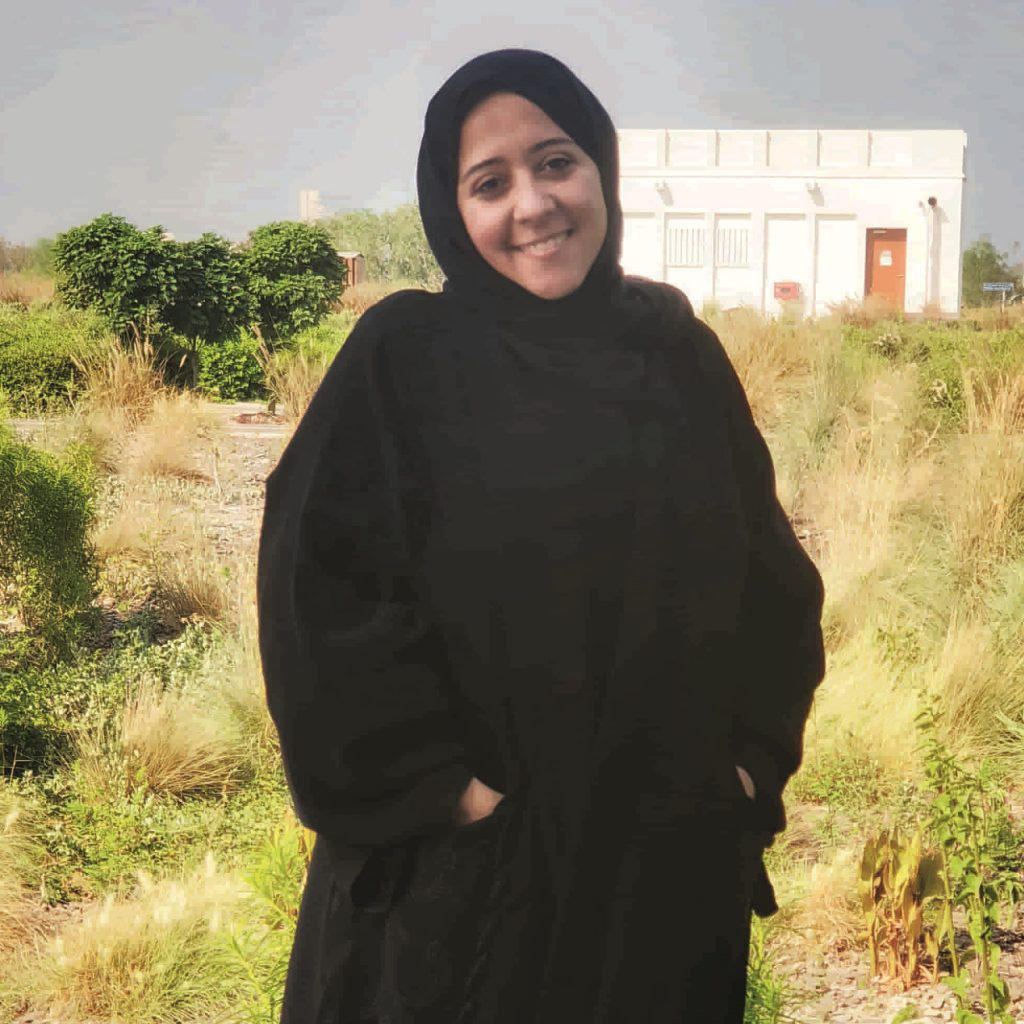 Since 1978 I earned an EMBA at HEC Qatar and a diploma in architectural engineering. As an entrepreneur, I have created and run several advanced-technology start-ups aimed at fulfilling the needs of today's consumers and the private sector.
Private collection
Doha's Museum of Islamic Art, designed by I.M. Pei and inaugurated in 2008, displays objects dating from the 7th to the 19th centuries, from three continents: ceramics, textiles, jewelry…. Visitors can enjoy a boutique and a café in the vast atrium at the heart of the museum.
http://www.mia.org.qa/en
Green oasis
Al Bidda Park, formerly Rumailah Park, opened on National Sports Day in 2018 after renovations. Very quiet and green, the park is a perfect escape from the city's bustle. You can spot Amiri Diwan, an ancient Ottoman fort transformed into a palace, that is now the official residence of the Emir of Qatar.
Near the Royal Palace in Al Dafna
Abdulmohsin Al Yafei (E. 17)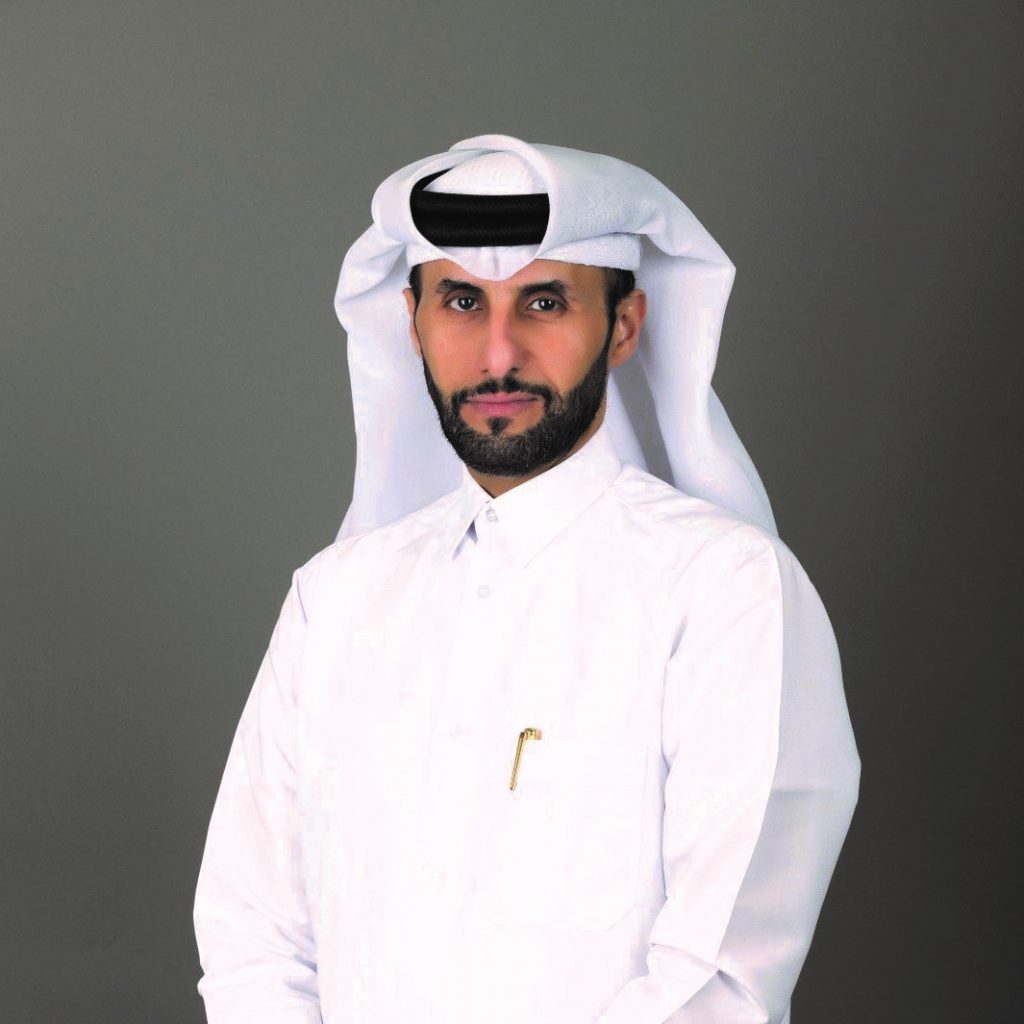 Since 1971 I was born in Qatar, but I earned my bachelor's from the University of Oklahoma, then a master's in management from HEC in 2017. I just began my doctoral studies at University Ultara Malaysia, and I work for Qatar Petroleum. I love to travel and discover new places.
Souk culture
In Souk Waqif's lively alleys, you will discover authentic Qatari culture. It's a real labyrinth of small shops where you can find almost anything: dates, clothes, jewelry, handicrafts…and even falcons! You can also spend the night in one of the nine Souq Waqif Boutique hotels, all of them chic, comfortable and affordable.
Al Souq district, central Doha
New horizons
Katara cultural village features an array of films, exhibitions, concerts and events of all kinds. It hosts the famous Ajyal festival of children's films every year in November. It also has several high-end restaurants, a vast public beach, and a stunning view of the Doha skyline. It's both an exciting cultural venue and a great choice for a seaside stroll.
http://www.katara.net/en
Khalifa Al Obaidli (E. 19)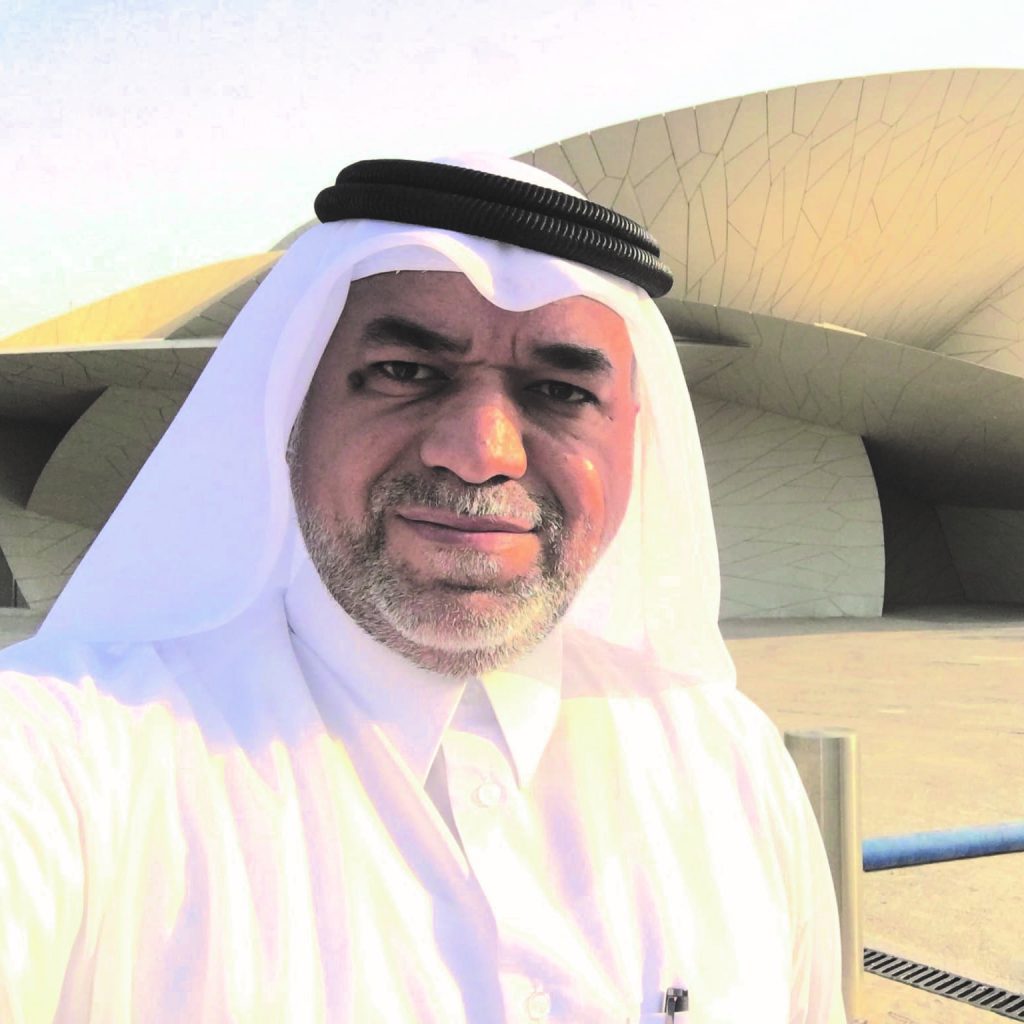 Since 1969 I began my professional life as a marine biologist at the National Museum of Qatar's aquarium. Today, for Qatar Museums, I run the artists-in-residence program at Doha Fire Station. I'm passionate about photography.
Ice palace
I highly recommend Al Senioura Sweet Co., a "sweet shop" where you can taste bouza, Arab ice cream. It's surprising and delicious, in a cone or a cup. You can sample the usual flavors, like vanilla, chocolate and pistachio, but you should try more authentic local tastes like pomegranate or rosewater, which are definitely my favorites.
Khalifa Street, Markhiya
Leisure center
Doha Festival City is the country's biggest mall, home of a panoply of attractions, restaurants and trendy shops. Among other things, it houses high-end boutiques, Qatar's first Vox cinema, Angry Bird World theme park, Outdoor Leisure Trail for sports lovers, and Virtuocity, a paradise for fans of virtual-reality games.
http://www.dohafestivalcity.com
Abdulaziz Al Tamimi (E. 15)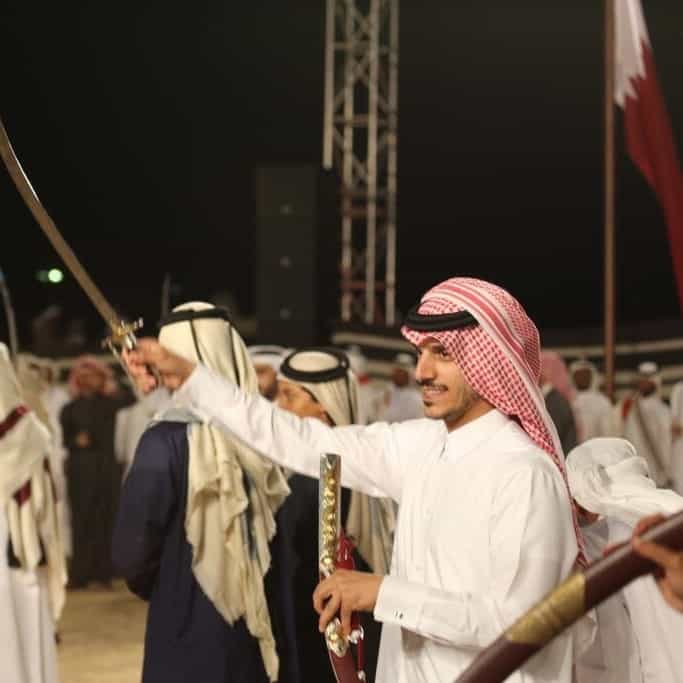 Since 1984 I studied engineering and earned a master's in management from HEC in 2015. I'm currently in charge of gas sales for Qatar Petroleum. Outside work, I'm a triathlete and long-distance runner.
A thousand and one books
The National Library, opened in 2018 in the Education City district, is a vast, bright space where you will find books in many languages, activities for kids, a restaurant, collections for students and researchers, rare books and more…all in a spectacular building.
http://www.qnl.qa/en
On track
Losail International Circuit, opened in 2004 north of Doha, hosts car and motorcycle races, like the MotoGP championship. The track is 5.3 kilometers long, with a straight central section of more than one kilometer. The facility is open to the public every Wednesday, and it's perfect for long-distance runners, who can train in ideal conditions!
http://www.circuitlosail.com
Admirable
An architectural gem
On the corniche, a Jean Nouvel building in the form of a desert rose protects visitors from the heat, while in the surrounding lagoon, black fountains created by Jean-Michel Othaniel suggest the lines of Arabic calligraphy. In addition to its architecture, the National Museum offers a collection that provides an ideal introduction to Qatar.
http://www.jeannouvel.com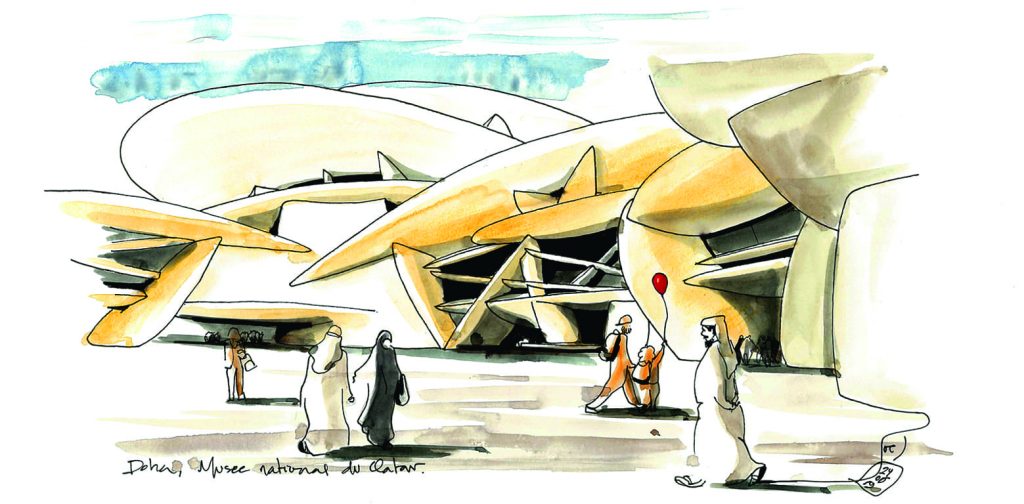 Lire aussi : Si vous passez par Milan