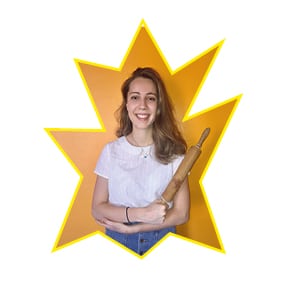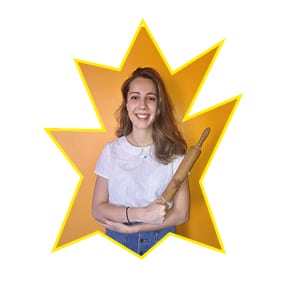 "I was tired of being 'just' a good student and not knowing how to do anything with my hands," explains Salomé. And that's how she ended up getting her hands dirty! Since then, not only has she combined her studies at HEC with a vocational training certificate in confectionery, but she is also doing an e-learning course with top chefs. She's the real deal…
Crumble, tarts, and chocolate mousse: she fell into it when she was little. But what brings back a flood of memories for her is the Armorican: "a Breton cake made from meringue and praline butter cream that reminds me of snacks in the garden on the way back from the beach during summer vacations." It must be said that her mother and grandmothers—whom she had long seen at work in the kitchen—were fine pastry chefs themselves.
And through the training she has been following, she has rediscovered pastries. Her breakfasts now emanate the rich aromas of homemade croissants and pains au chocolat. She also has dreams of greatness: she will make the cake for her own wedding in July 2020 (which is no piece of cake). And further into the future, she envisions herself in the marketing department of a great pastry house.