"Du pin, du vin, du Boursin" ("Bread, wine, Boursin"), "C'est Shell que j'aime" ("Shell is the one I love"): These slogans made their mark on the century. Founded in 1926 by Marcel Bleustein, Publicis has carved out a niche to become the number three communications group worldwide.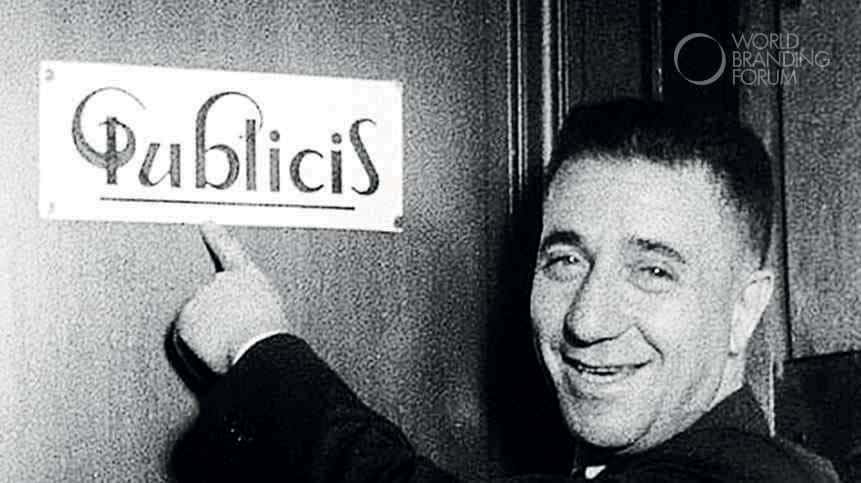 "You're going to be selling puffs of air".  When Marcel Bleustein launched his advertising business, that was his father's blunt judgment. The puffs will turn into a tempest. It's 1926, and "publicity", synonymous with "scam", has a terrible reputation. "Advertising might look like the devil's work, but one day I'm going to make it respectable," the 20-year-old young man predicts. He's determined to establish advertising as a real profession. Throughout his life, his enthusiasm never fades. "I met an old man who, even at the age of 90, was able to convey optimism," remembers Ève Magnant (E.07), current vice president of CSR for the Publicis group, who worked with Bleustein in the 1990s at the beginning of her career.
The adventure begins in Paris at number 17 Rue du Faubourg-Montmartre, where Marcel Bleustein comes up with his first slogans. For Lévitan furniture, "garantis pour longtemps" ("guaranteed to last"), and for Brunswick, "le fourreur qui fait fureur" ("the furrier who's all the rage"). In 1930, he enters the airwaves, a first for an ad man, and invents commercials sung over the radio. Four years later, radio ads on state-owned stations are banned. To get around this, he opens his own radio station: Radio-Cité. On the air, he creates a whole new kind of programming that combines music, non-stop news and live games, all interspersed with commercials. Modern radio standards are born.
| 1926 | 1958 | 1960 |
| --- | --- | --- |
| At age 20, Marcel Bleustein establishes Publicis, whose name is a combination of "publicité" ("advertising") and "six", his lucky number. He launches his first ad campaigns in 1927, for Comptoir Cardinet, Lévitan furniture and Brunswick furs, all owned by friends of the Bleustein family. | Marcel Bleustein-Blanchet (he added his French Resistance code name to his official name) makes one of his dreams come true: he sets up the headquarters of Publicis in the former Hotel Astoria on the Champs-Élysées. He opens a drugstore there, a concept brought over from the United States. | The decade sees the birth of iconic ad campaigns. For example, it's during the 1960s that the name of Dimanche ("Sunday") stockings is abbreviated to DIM and the brand becomes popular thanks to a little jingle that people can't get out of their heads. A worldwide hit. |
War and advertising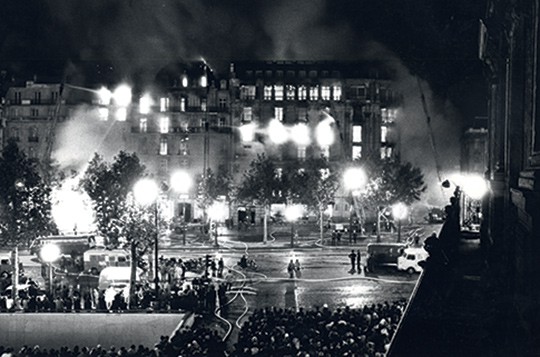 The advent of the Second World War calls a halt to the fast-growing success of Publicis. Radio-Cité is requisitioned by the Nazis, and Publicis, designated a Jewish enterprise, has to be shut down. Marcel Bleustein joins the Resistance under the code name Blanchet, which he will later add to his official name thanks to a 1954 decree by Pierre Mendès France. After the war, the company rises from the ashes and expands at the same pace as France's rebuilding efforts. From 26 salaried workers in 1946, the company grows to 207 employees in 1955. Publicis crosses the Atlantic and opens its first office in New York at the end of 1957. The following year, the group moves its headquarters to 133 Avenue des Champs-Élysées and opens its first drugstore, a new concept for the era, where people could have something to eat and shop at the same time.
Maurice Lévy's arrival accelerated the group's development
The 1960s are marked by iconic ad campaigns. Dimanche stockings, rebranded DIM, become popular thanks to a catchy jingle, "tatatata ta ta", and are a hit worldwide. In 1968, "Du pain, du vin, du Boursin" ("Bread, wine, Boursin") is the first commercial to be broadcast on TV. Marcel Lévy joins the company at the patriarch's side, and the group's development takes off. Through a series of acquisitions, Publicis expands its range of activities: direct marketing, press relations, recruitment ads, consulting services in new technologies, etc. At the founder's death in 1996, the group is ranked number seven in the communications sector worldwide and is present in 76 countries and 130 cities.
| 1971 | 1972 | 1995 |
| --- | --- | --- |
| The group recruits a young IT manager, Maurice Lévy (born in 1942), who quickly becomes the founder's right-hand man. He will be named deputy CEO of Publicis Consulting in 1975. | On September 27, a fire destroys Publicis' headquarters on the Champs-Élysées, causing the death of one person. What's left of the building will be torn down to make room for a new headquarters. | With a presence in 76 countries, the group is ranked seventh worldwide in its sector. Major ad campaigns (for Levi's, Perrier, SFR…) make their mark on the decade. In 1996, Marcel Bleustein even appears in an ad for Coca-Cola. |
Digital in its sights
At the beginning of the 2000s, the group completes more and more acquisitions. The major agencies Saatchi & Saatchi, Bcom3 and Digitas, the leader in digital communications, are brought under the Publicis umbrella. "A way to expand the group internationally and gain a stronger foothold in the United States, which is still the number one market worldwide," explains Stéphane Estryn (H.95), the group's head of mergers and acquisitions. He adds, "This also allowed us to move into digital."
| | |
| --- | --- |
| 2009 | The millennium marks the beginning of a series of major acquisitions, particularly in digital communications. Thanks to these buys (of Bcom3, Razorfish and Digitas), Publicis is ranked number three worldwide in the communications sector. |
| 2013 | A merger with Omnicom, the world's number two advertising and communications agency, is announced. When an agreement on governance can't be reached, the project is eventually dropped on May 9, 2014. |
| 2016 | For its 90th birthday, Publicis launches, along with the Les Echos group, the VivaTech trade show. This annual event in Paris attracts leading players in technological innovation and digital transformation. |
| 2020 | Launched at the same time as Apple's release of its latest iPhone, the Back Market campaign, created by Marcel, a Publicis subsidiary, promotes the advantages of reconditioning. A message that bucks the trend…and is environmentally responsible. |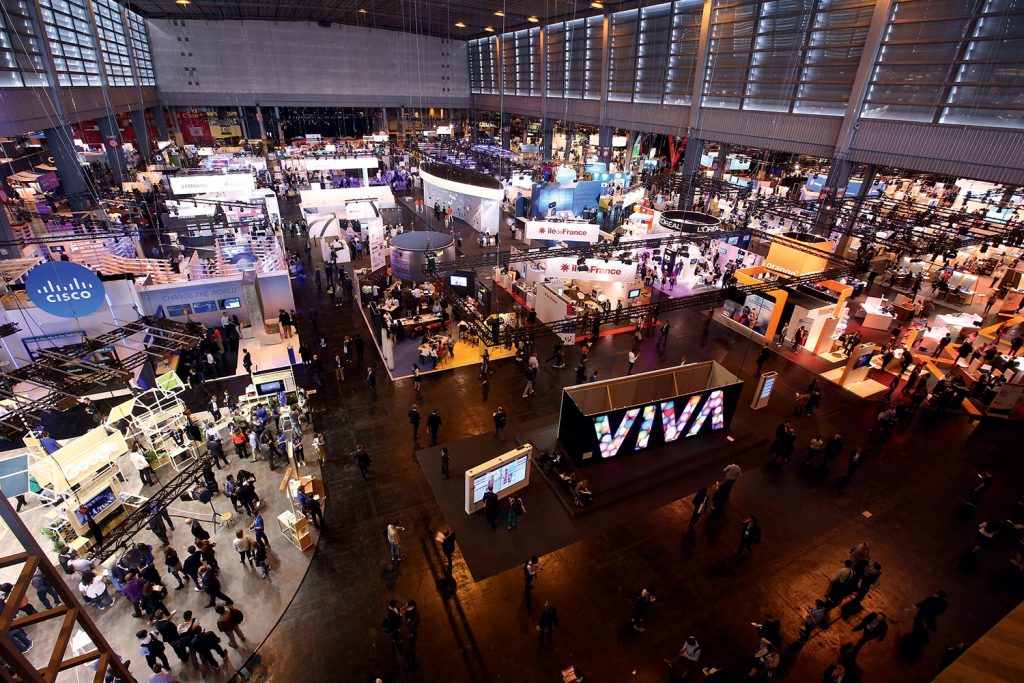 In 2014, the proposed merger with Omnicom, number two worldwide, falls apart. "Very early on, we realized we had different ideas about governance. The Americans wanted to be in charge," Stéphane Estryn reveals. The French giant continues to grow, however, at the rate of around 10 to 20 acquisitions per year, diversifying its digital activities. In fact, in 2009, Publicis is officially ranked number three in communications worldwide, and it is holding on to that position. At a time when advertising is increasingly under attack, particularly because it encourages consumption, the giant is fighting back. Last spring, the group announced that from now on, the carbon footprint of each of its ad campaigns will be evaluated and reduced, or compensated for. "The idea is to go over every project with a fine-toothed comb to make sure its impact will be as limited as possible," explains Ève Magnant, who was in charge of the new initiative.  Although disrupted by the pandemic and the shock waves rippling through the advertising market, Publicis nevertheless achieved a 2.7% increase in revenues in the first nine months of 2020. Against all odds, the giant, though shaken, is still standing tall.
Hélène Bielak