By Fabienne Mailfait (H.88)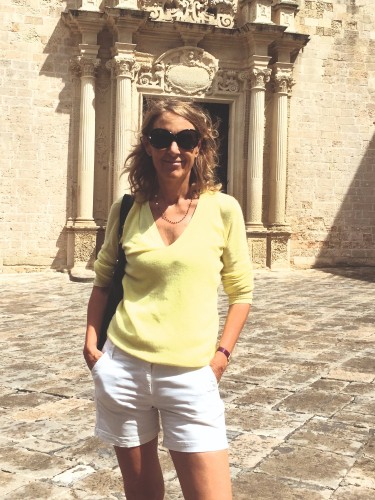 Since 1997
After years in consulting and finance, I joined some former Google employees to create Europe's first digital marketplace for wealth management. In my spare time, I enjoy sports (skiing, golf, yoga, among others) and cooking with the vegetables from my garden in Tuscany.
A very private bar
The 1930 is probably the most select bar in Milan. I have my little technique for getting in the door: become a regular at Café Barba and, if the owner thinks you deserve it, he will discreetly slip you an invitation. Along with the password, which makes you feel like you're stepping into another dimension. 1930milano@mail.com
Epicurean destination
The Spazio is an eatery that I particularly like for its succinct but subtle menu. Impeccable service is provided by the apprentices from Chef Niko Romito's cooking school (3 Michelin Guide stars). A word of advice: take a table in the room next to the Duomo and don't be discouraged by the rather unlikely-seeming entrance to the place.
https://ilmercatodelduomo.it/spazio-milano/
By Emna Neifar (H.09)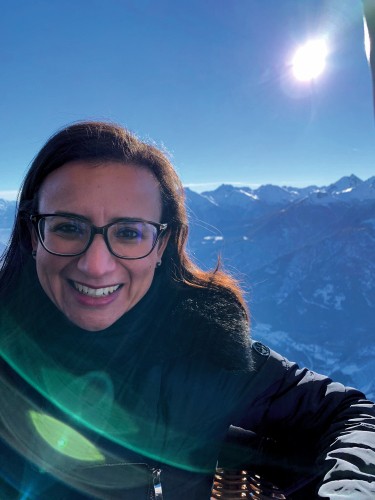 Since 2014
When I arrived in Milan, I founded and managed the Italian subsidiary of the Bio c' Bon group. Then, I decided to join Cortilia, an online retailer of food that promotes local specialties. I'm passionate about cooking, and my life is a perpetual gourmet journey!
The cream of the ice cream
In the heart of Milan, amid a landscape dominated by big brand names, one small artisanal ice cream laboratory is still hanging on. Stefano, the founder and owner of Ciacco, is always on the lookout for innovative ingredients. I recommend his matcha and gianduia flavors, as well as the fruit sorbets, which he often perks up with a touch of spice.
www.ciaccolab.it
The best Spritz in town
The famous Mag Café… I can't go through Navigli without dropping in at this cocktail bar. With its rather unusual and original decor, this place perfectly reflects everything I love. Over the last few years, it has even become my favorite place to go in Milan. And to top it all off, they serve the best cocktails in the city.
www.mimag.it/mag-cafe-milano
By Hervé Martin (H.81)
Since 2014
I have been in Milan for five years now. But I have lived in Italy for almost nine years in all. I currently manage a number of luxury and fashion houses, including the Frette brand. I also sit on the company boards and work as an expert consultant in the luxury sector.
A hotel to delight the eyes
In the middle of the young and vibrant district of Navigli, one of my favorite spots is a hotel called The Yard. Its stylistic touches are carefully selected, but remain laid back. And this amazing decor is packed with vintage objects. All this gives the lobby the appearance of a boutique hotel, and the rest follows suit. Drink it in without moderation!
www.theyardmilano.com
Hidden frescoes
In addition to Santa Maria delle Grazie — famous for Da Vinci's The Last Supper — sumptuous murals can be found in two other churches in downtown Milan. In Santa Marie presso San Satiro, you can admire one of the very first trompe-l'oeil, painted by Bramante. And the church of San Maurizio al Monastero Maggiore houses a stunning painting by Luini, an apprentice of Da Vinci.
By Fabienne Schwalbe (H.85)
Since 2010
After working in media in the United States, France, and more recently in Italy — where I headed a subsidiary of the Bertelsmann group — I am now a media consultant and director of one of the flagships of Italian technology, TXT e-solutions.
Temple of style
Off the beaten track (and even a little out of the way), the Nilufar Depot exhibits Nilufar's remarkable collection of 20th century Italian furniture. The gallery was founded by Nina Yashar. I love this magnificent setting, which extends over several floors. The contemporary editions presented by the gallery are also worth a visit.
www.nilufar.com
Dark room
In my opinion, Milan's best spot for going out is the Prada Foundation's movie theater. On Fridays, Saturdays, or Sunday evenings, you can catch free screenings of cult films in the original language. What's more, you can soak it all in from the comfort of one of their large "Prada green" velvet armchairs, surrounded on all sides by the bas-reliefs of Lucio Fontana. A movie night in the lap of luxury!
www.fondazioneprada.org
By the HEC Stories editorial team
The countryside in Milan
Located in Cascina Cuccagna (a three-century-old farmhouse), the hotel and restaurant Un Posto a Milano offers a timeless setting. Between the vegetable garden, the terrace, and the lounge areas, you can sit and enjoy an aperitivo, get a bite to eat with the kids, or just stroll around the grounds on Sunday mornings. In addition to the restaurant, there is an outstanding florist and a cooking school.
www.cuccagna.org