Baptiste Billoir (H.15) advances search for Alzheimer's treatments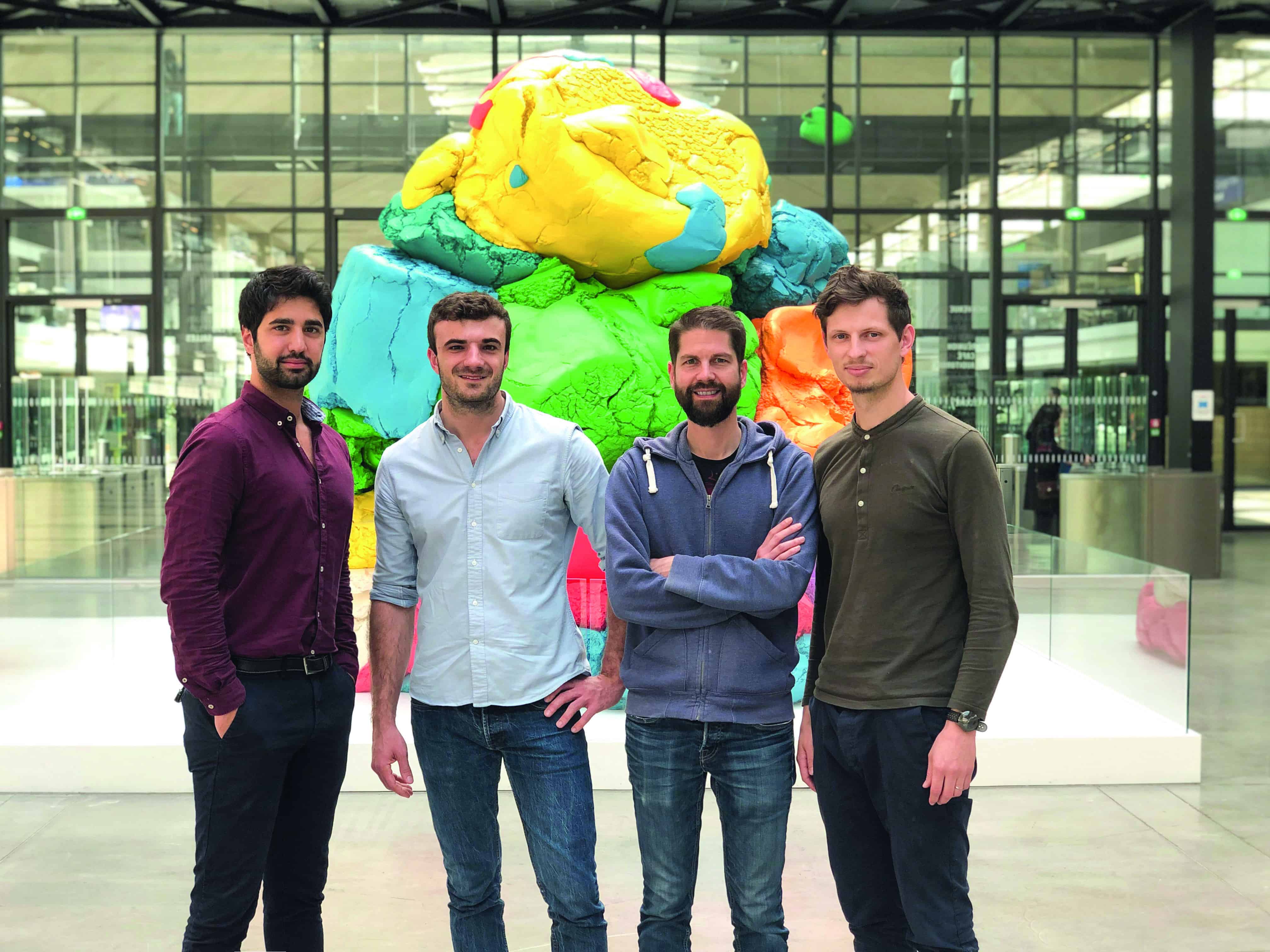 AgenT, a young biotech start-up, is using a new animal model to advance the search for treatments for Alzheimer's disease. Challenge number one: detect the disease in its latent phase, before the first symptoms appear.
agenT is the code name of a lab rat that may one day make it possible to find a cure for Alzheimer's disease. Alzheimer's is a neurodegenerative pathology that impairs the memory and cognitive faculties. It affects 1 million people in France and 45 million worldwide. It is an incurable disease, and a tragedy for many families. The start-up AgenT was born out of a meeting between Baptiste Billoir (H.15) and Jérôme Braudeau, doctor of neuroscience. Baptiste wanted to set up a project that made sense. Jérôme, a scientist but not a businessman, needed a partner. Together, they developed the first blood test to detect Alzheimer's before the appearance of symptoms.
Diagnosis in the latent phase
"Currently, the disease is diagnosed when the patient is between the ages of 65 and 75," says Jérôme. However, we know that it begins at least twenty years earlier. And it is during that initial phase of the disease that a treatment could be effective." But to test a treatment on patients in the "latent" phase, you first need to be able to establish an early diagnosis. The lack of a reliable animal model made that impossible, until now. In his lab, Jerome created a rat that was able to reproduce the progression of the disease over the course of its life, as in humans. "The goal is to force certain neurons in the hippocampus—the part of the brain most affected by Alzheimer's—to express the markers of the disease." It took seven years of research. But once he succeeded, he registered a patent in France, the United States, and Japan.
Incubated at Station F since July 2018, the company is part of Genopole's Booster program and has the support of France Alzheimer. But would you really want to hear that you have Alzheimer's before you display any symptoms, knowing that there are currently no drugs available to treat it? "Despite what one might think, many people do want to know, especially those whose parents are ill," Baptiste replied. By getting an early diagnosis, the patient is able to take part in clinical trials and contribute to finding a cure. "Studies also show that a healthier lifestyle can reduce the probability of developing Alzheimer's disease by 30% at age 70-75," adds Jérôme. The next step is to confirm early diagnosis in humans by 2020. 400 blood samples taken from volunteers ten or fifteen years ago have already been prepared for that purpose.