It's tempting to lower the prices of products or services in order to get demand and revenues back to their pre-crisis levels… But this tactic rarely achieves the desired results. To help you develop a pricing strategy, the specialist Augustin Manchon (H.83), CEO of Manchon & Company Inc., offers his advice (also see the "Talk" section on p. 104).
Think twice before lowering your prices
Imagine that your gross margin was 30% before the crisis. You earn a 30-euro  profit on each 100-euro sale.  Lowering the price by 20% will wipe out two-thirds of your margin, which will drop to 10 euros for the same type of sale. To compensate for this loss, you would have to triple your sales. Mission impossible, or almost.
Segment your customer base
Even without the crisis, it's a good idea to regularly adapt your portfolio according to the size of orders, profit margins and sales turnover. During the current recession, which will no doubt last for some time, it's essential to recognize three sub-categories of price-sensitive customers. 1. Customers looking for good deals who will favor special offers and discounts. 2. Customers who hate risks and want to be sure they won't be fooled. 3. Value-seeking buyers who prefer to set a price on each part of an offer rather than on the whole. Once you have categorized your customers, target your price reductions toward the kinds of clients you want to keep or attract.
Never give a discount without some kind of trade-off
When you're trying to attract customers looking for good deals, your special offers should be limited in time and have a specific goal (to reduce inventory of previous collections, etc.) to avoid diminishing your brand's value. As for the second category of clients, the ones who fear risks: make a gesture that will reassure them. For example, an Asian auto brand promises to take back a new car with only a small reduction in price if the buyer loses his job within 12 months of the purchase. For the third segment, value-seeking buyers, you can make your offer more attractive by adding popular extras: home delivery, longer payment plans, more flexibility about returns, etc. Or, you could eliminate one of these extras in exchange for a lower price, and particularly a reduced cost.
Sell services instead of products
Most of your competitors measure their success in terms of transactions: they want to sell more products. Reposition yourself instead as a provider of services, and align your revenues with the length and quality of your relationships with your clients.
Change the benchmark price instead of your price!
Add a subscription offering to your price structure. Along with providing "standard" and "pro" services, create a "premium" service. Even if your sales in this category are limited, your customers will feel more strongly that you are creating added value and will put your two other prices into perspective. Companies that have experimented with this three-level pricing strategy have reported (with amazement) a significant increase in "pro" sales. The result? An increase in the average price of up to 30%, without raising prices!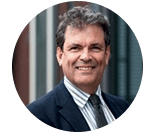 Augustin Manchon (H.83)
He founded Manchon & Company (in Toronto and Paris) after heading up the  international pricing-consultancy services at Deloitte and then Accenture. The only French specialist ranked among the world's top 40 pricing experts (19th according to a 2010 study by Slipstream), he helps managers transform their business models and boost their profits.