10 questions about the Student Manifesto for an Ecological Awakening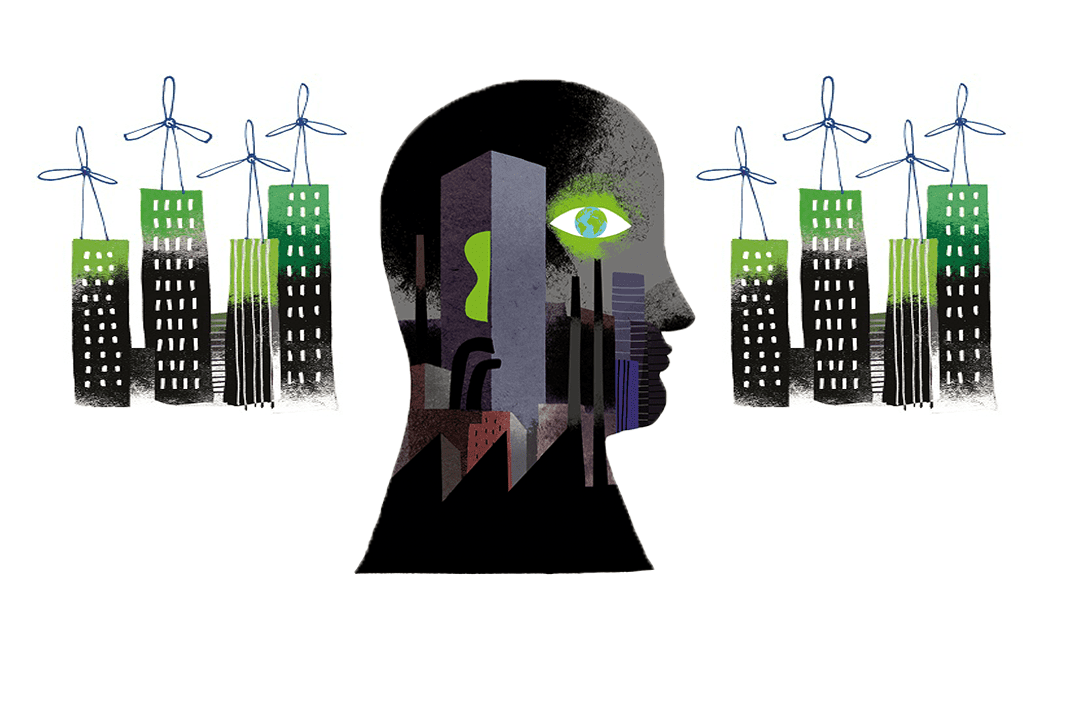 1. What does the manifesto say?
Rebeca Doctors (MSc.19), student at HEC and at École Polytechnique, replies:
The main purpose of the text is to say to companies: If you don't take ecological factors into account in your strategy, we, the graduates of prestigious schools, will not come to work for you. The text begins with a reminder of a crucial issue: We are all heading straight toward a global ecological and humanitarian catastrophe. The manifesto expresses students' frustration with the ridiculously inadequate measures proposed by countries, including those that signed the COP21 agreement.
In fact, in our opinion, none of these measures deals with the heart of the problem: an economic system that does not integrate the fact that natural resources are finite and certain ecological destruction is irreversible. As yet, there are no ambitious policies that call into question lifestyles that are incredibly harmful. The students who have signed this manifesto, therefore, are declaring that they will use the means at their disposal by refusing to work for companies that do not take these issues into account. We hope that by employing this kind of pressure, we can generate a collective momentum and appeal to government authorities' and companies' sense of responsibility.
2. Where does the manifesto come from and who has signed it?
Corentin Bisot, student at École Polytechnique, replies:
The manifesto was written by a small group of students from France's most prestigious schools and universities (HEC Paris, École Polytechnique, AgroParisTech, ENS Ulm, and CentraleSupélec). Many of us had been thinking about this kind of initiative, and after discussing it, we told ourselves, "We have to do it!" We worked as a team to write the text, which was then presented in September 2018 to most higher-education institutions in France so that students could sign it. The manifesto has now been signed by around 30,000 students, of whom around 500 are from HEC Paris, which is a large percentage of the students at the Jouy campus.
Most of the students who have signed it are French, but the manifesto has also been distributed in Belgium and Sweden, where many have signed it. We recently launched the effort in Germany and England. We did not plan to create a global movement, but students abroad have contacted us on their own, and we have helped them to distribute the manifesto in their countries. We know that we are not typical students, and we are even less typical examples of young people in general. However, we have a unique card to play: our diplomas and their value in the international marketplace.
3. What do the creators of the manifesto hope to achieve?
Pierre Forges (H.18), Business Analyst at Air Liquide, replies:
First of all, we wanted to show that concern for the environment is not limited to a few ecology-conscious dreamers among students in higher-education institutions. Rather, it's a widespread phenomenon, and we wanted to make that clear to the world and to young people themselves. Becoming aware of how many of us there are was an essential prerequisite for creating a virtuous circle and encouraging more and more students to mobilize. It's also thanks to the high number of students behind this initiative that we have been taken seriously by companies and governments.
In addition, coming to a general agreement about various principles should help students and young graduates discover where they stand and ask themselves the right questions: If I'm worried about the future of the planet, yet I choose a career that will contribute to its continued degradation, isn't there a problem? The manifesto aims to foster unity and a shared sense of responsibility. In fact, it includes tools and references that are useful for anyone who has signed it and wishes to take action to protect the environment. On the other hand, we do not tell people what to do and we certainly haven't compiled a black list of companies to avoid. Much has already been done by scientists and other experts, and we do not feel qualified to provide our own indicators.
4. Is there anything new in this manifesto?
Jean-Marc Vittori, columnist for Les Échos, replies:
In the current context, companies are fighting for talent, potential employees who can bring added value and/or who have received high-quality training. Such people have become aware of their power and have realized that they can bring about change through employer-employee negotiations. This is the first time that we have seen demands being made in this way; up to now, companies have always had the upper hand concerning employment.
Now we are seeing tomorrow's talents taking companies hostage by clearly stating: "Either you change, or we won't come to work for you." It's interesting that these talented young people have chosen to focus on ecology. They are taking advantage of companies' desire for them because of their backgrounds in order to support a cause that doesn't concern only them. Heads of companies are very much aware of environmental issues, but nothing is forcing them to do anything about this. On the one hand, their shareholders demand quick profits, and on the other hand they are not held back by any truly binding legal obligations. They can act with almost no constraints, so they aren't motivated to give in to any directives. The hope is that thanks to this ecological manifesto, and their fear that they might miss out on hiring talented people, companies may be motivated to adopt more eco-responsible practices.
5. Should we see in this a kind of anti-growth idealism?
Charles Claron (H.18), graduate of HEC and of École Polytechnique, replies:
Obviously there are diverse feelings among the 30,000 signers. In my case, the idea of anti-growth doesn't scare me. On the other hand, it seems clear that most of the students at HEC and Polytechnique haven't become militant anti-growth advocates overnight! In general, the manifesto avoids aligning itself with any movement or particular doctrine. It sounds an alarm, asks big questions, but chooses to remain vague concerning solutions to apply, other than boycotting industries that pollute. However, in the text we express our desire for an "intentional slowdown" for a "more serene society"
I think that the students who have signed the manifesto agree on the need to choose a more subdued path (this terminology is, in fact, used in the Paris Climate Accord). We also denounce the tendency to consider GDP to be the best indicator of our societies' progress. Everyone knows that this focus on GDP growth reflects a global vision and consumer patterns that are unsustainable. We cannot continue to ignore this or to remain in denial: ways of life in developed countries have to change. Is there idealism in this belief? That's possible.
We often hear it said that the 20th century marked the loss of a common dream and that younger generations are desperately searching for something that makes sense. This can explain in part a commitment to the environment and to social change, but it can't entirely explain the passion for ecological issues that is widespread among students. How can we prevent the dramatic consequences of the 4-degree-celsius increase in global warming that we're heading toward? It's not a question of idealism; it's a question of survival. It's very pragmatic, in fact.
6. Is anything planned to follow up on the manifesto?
Marion Artaud (H.22), HEC student, replies:
Yes! Given the scope this movement has achieved, the team that created the manifesto, of which I am a member, has decided to organize itself into three main divisions. The first group will handle initiatives involving institutions of higher learning. Aberrant as it may seem, general programs at today's prestigious schools and universities rarely include environmental subjects. Only students who have chosen to specialize in sustainable development take classes on this theme, even though it will have a fundamental impact on the actions of tomorrow's decision-makers.
Even at HEC, instruction in environmental subjects is provided by the S&O center but not by any other branches of the school. The goal is therefore to mobilize students so that they will try to convince the heads of their schools to change existing programs. A second group will handle relations with companies. It will work to set up meetings with heads of large corporations to communicate our message and identify what is holding companies back. Finally, a general group will work on a new version of the manifesto, which will be published in September 2019. The new text will include concrete information to help students get their bearings. We plan to establish five criteria for evaluating a company's practices, based on existing indicators (such as carbon emissions), which we will have identified and verified.
7. What have the repercussions been so far?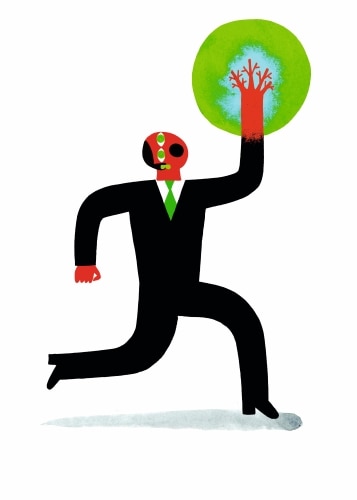 Matthieu Sattler (H.19) student at HEC and at École Polytechnique, replies:
The manifesto has gotten quite a bit of attention. We have appeared on several radio programs, and a few articles have been published in the press. Most of all, we have attracted the attention of government officials. We met with State Secretaries Brune Poirson and then Emmanuelle Wargon through HEC Stories.
Obviously we want to share our message with ministers other than just the minister of ecological transition, but at least things are progressing. Finally, even though this wasn't a direct result of our initiative, recent student strikes and demonstrations reflect our own thinking and are moving in the same direction as we are. But along with these visible effects, we hope we have had an impact at the individual level. We would like to believe that this manifesto has helped certain students to be true to their convictions in spite of any resistance they might have faced from those around them, and to act. Together, we have the power to bring about a transformation.
8. Are companies taking this movement seriously?
Sara Mandray (M.18), a graduate of HEC and of ENS Ulm, replies:
Yes, and they are right to do so, because it is essential for them not to ignore the transformation in lifestyle choices that is currently underway. A few of them have informed us about their problems in recruiting or retaining young graduates. To cite two extreme examples, if I had to choose between a job with Mansanto, which sells sterile seeds and destructive chemical products, and one with Danone, known for its Grameen project in Bangladesh and for its commitment to corporate social responsibility, I would not even consider salaries or job titles when making my choice. Companies sense that this is an important movement and many of them have agreed to or have asked for interviews.
We have held around 20 such interviews so far, and the movement is growing. We have been meeting mostly with heads of human resources and people in charge of sustainable-development issues, those who are concerned most directly, but we have also met with a few CEOs. I don't know if these meetings will achieve immediate results, but our goal is primarily to make these companies aware of the issues and for us to understand what might be holding back their evolution toward more sustainable models. Our discussions have been very open: the head of a major airline explained that he was quite aware of the environmental impact of air travel, which is growing at a rate of around 5% per year. But, he believes, it is not up to a company to discourage customers, who will just choose a rival company. Rather, clients need to ask for something new. In addition to pressure on the job market, consumption habits also have to change.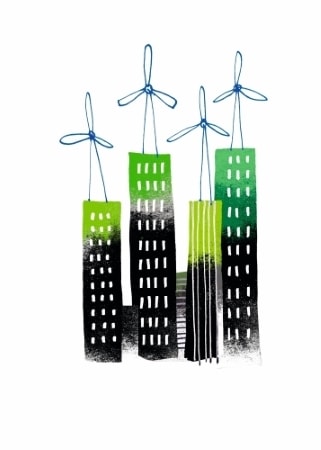 9. What can government officials do to support this movement?
Emmanuelle Wargon (H.92), State Secretary for the Ministry of Ecological and Solidarity Transition, replies:
Several government projects are in line with the manifesto. Concerning education, Universal National Service, of which the pilot project will begin in June, could serve as a basis for instruction in the fundamentals of ecological citizenship. We are also looking into establishing a license that would certify a minimum knowledge of this subject. In addition, we have begun a project on the evolution of pedagogical content in secondary schools, mainly focusing on ways to better integrate environmental awareness into civic-education courses. Such efforts could help to establish a common foundation of ecological knowledge.
I personally strongly support this initiative. I think it's very healthy for students to question their future employers about how serious they are about their commitment to the environment, and to therefore exert pressure to make things better. Of course, the public sector has a role to play in this domain. But companies are very dependent on their workers and their customers. If both groups express the same wishes, companies will have to react. For this process to work properly, everyone must have access to essential information. This is the purpose of laws designed to guarantee transparency concerning corporate social responsibility.
10. Is more whistleblowing really necessary?
Rodolphe Durand (H.93), professor of strategy at HEC and head of the S&O center, replies:
This manifesto is significant in two ways. First, it demonstrates that tomorrow's French elites (graduates of business schools, universities, engineering schools) recognize their responsibility for the future. This is something new, especially in France. We have already seen advocates for corporate responsibility, at Harvard for example. But in our country, this is less common. Second, it is significant in its themes, namely ecology. Members of this new generation are not only considering their own impact, but also the environmental impact of companies.
It's important that this generation is committed to this struggle. It's also important that they are questioning the previous generation – in other words, us. Today's students are questioning yesterday's students. "What have you done? And what are you going to do now?" This manifesto has an inter-generational dimension, a call for all of us to work together for the planet. Older generations are also concerned about this cause, in fact. The group HEC 93, of which I am a member, joined the HEC alumni association in responding to this manifesto and offering our help. There's a real desire to change things, and to foster an atmosphere of solidarity and mutual support.