After MyFab and Made.com for the online sale of furniture and decoration, the Chinese Ning Li continued his entrepreneurial momentum with Typology, one of the leaders in online skincare sales. Three successes. A look back at the almost flawless career of this e-commerce winner.
On the 4th floor of a beautiful building in the 11th arrondissement of Paris, everyone is busy. The marketing department is hard at work, the social managers are working on their next campaign. A little further on, white coats are busy in the laboratory, while other employees are chatting on ultra-design sofas. Here, everything is modern and elegant and the atmosphere is young and dynamic. We are in the offices of Typology, a brand of natural, vegan and made in France cosmetics. Three years after its launch in 2019, it has become the 3rd most sold online brand in France, according to Foxintelligence.
From Southern China to Normandy
An only child living in Foshan, a city of 7 million people in the south of the country, Ning was 16 when he left his native China. « My aunt knew the principal of the Ecole des Roches in Normandy and was doing some prospecting work in China. I arrived in the first grade and stayed for a year, » he recalls in his perfect French. The rest followed very quickly. After graduating from high school, Ning moved to Paris with a host family, also from Foshan. In Choisy, the Chinese district bordering the capital, he worked in their bakery evenings and weekends in exchange for room and board. With a scholarship, he entered a preparatory school at Louis le Grand and easily entered HEC. « In China, there is no social security system. I had to find a way to support myself in France and provide a minimum of security for my parents, » he explains. An entrepreneur at heart, Ning Li started exporting pebbles from Dieppe. « The containers were leaving empty from the port of Le Havre to China and it was not very expensive. Then came the showcase sites. Ning learns to code, canvasses brands and offers sites at prices well below the competition.
First paying experiences
From his years on campus, the young man kept his closest friends and a good foundation in finance. It was during his first internship at the Rothschild bank that he met Stéphane Setbon, his future partner, 8 years older than him, with whom he created MyFab, a flash sale website inspired by Venteprivée.com. It was an immediate success. A year and a half later, Kering took a significant stake in the start-up with 180 employees. After a one-year world tour, Ning settled in London. This time it is with Brent Hoberman, the founder of LastMinute.com, that he seeks to set up a new business. Ning Li had to furnish his new apartment and decided to buy a Chesterfield sofa, which was far too expensive for him. At that moment, he meets a friend from Foschan who has taken over his parents' factory, which was producing the same sofa at a much lower price. The idea was born. Sell furniture online by creating a link between the consumer and the producer. « The initial idea was to make 'made to order', i.e. 'made on demand'. Hence the name Made.com. But the delay was quite long, twelve to sixteen weeks. We reduced this time for some products that were selling well and manufactured in China and India, » says the co-founder. The rest is history. Ning Li was only 27 years old when he founded this digital design platform, valued at 500 million dollars and listed on the stock exchange in 2021. « We were three partners, including one HEC, Julien Callede (H.06). I was CEO for the first eight years, then I felt less excited about the project and met my partner at that time. I followed her to Paris, » he says.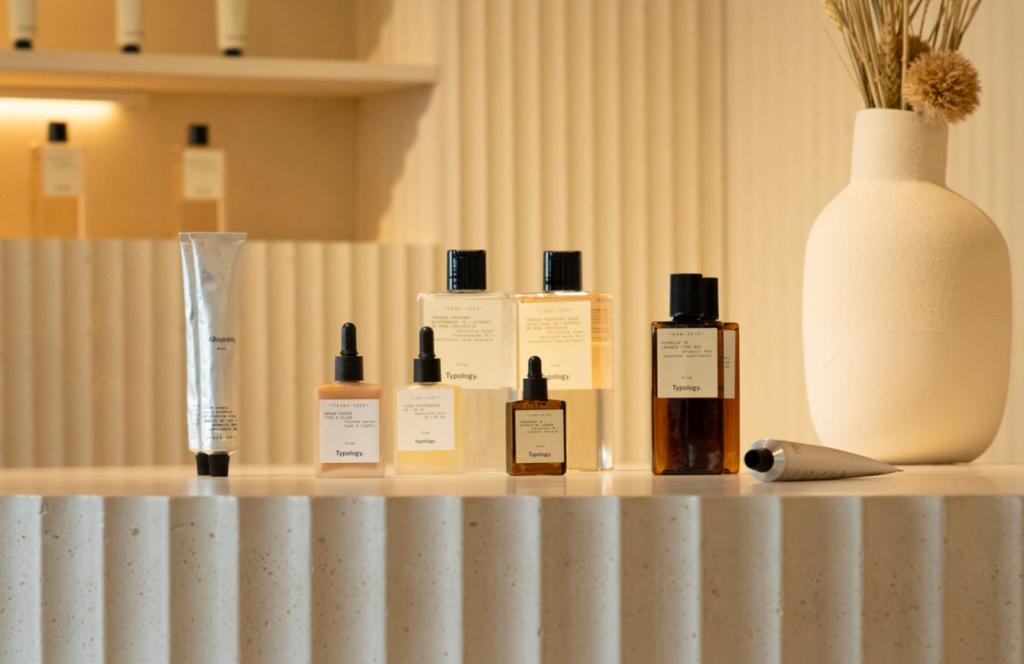 A birth, a new project
It was the birth of their first child that gave Ning the idea for his third business. I was looking for a clean product for my daughter, but among all the choices, none had an acceptable composition, » he says. The business I knew best was online sales. She could perfectly address the sale of skin care because, even in a store where you can test the products, you buy a long-term effect. Unlike makeup where the effect is immediate. »  In 2019, there are still few offers and many demands on the sale of clean beauty. Typology was born by initially offering the ingredients of products to build, but the brand was unsuccessful. « From now on, our offer targets people who don't have the time to make the mixtures themselves but who are sensitive to a transparent discourse », analyses this e-commerce expert. Typology has therefore launched clean products, with a simplified and detailed composition. The star product is the moisturizing cream with 9 ingredients! Only three years after their launch, Typology takes the first place on the podium of the most sold skincare brands online. « We launched Typology a year before the pandemic and Covid helped us. Not only by accelerating sales but also by making people aware of the importance of health, » he explains humbly and lucidly.
With nearly 300K followers on social networks, this 100% digital brand is already sold in France, Belgium, England, Germany, and recently in the United States.