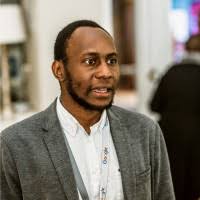 Tom Bruno (M.20) is Global Product Lead at GOOGLE. He tells us more about his current position and explains how his MSc in Innovation and Entrepreneurship at HEC helped to further develop new skills on which he can rely in his professional career.
Tell us more about your professional responsibilities ?
I serve as the primary interface between the Google AdSense Product Management team and the business organisation. I work closely with teams across Product, Engineering, regional/channel Go-to-market, Marketing, Sales & Legal throughout the product development cycle. I am responsible for shaping the product and commercialisation strategy for publishers. Managing the needs and preferences of each stakeholder can be quite challenging. One example would be getting alignment between stakeholders who are focused on individual partners vs. stakeholders who are more focused on product excellence. Therefore, I have to think about how to move at speed and in harmony with all of these competing priorities.
What do you recall from HEC ? What are the main courses you still rely on for your professional career ?
Working across the product development cycle involves listening to publishers' feedback and doing a deep dive into their needs and business requirements in order to shape the right product roadmaps. The course on New Product Development helped me gain a comprehensive overview of the product development process, and provided various tools and techniques used by real firms to bring successful new products to market. The Design Thinking course was also really useful to become aware of when to use analytical thinking or empathetic thinking when evaluating customer needs. Negotiation is also central, whether dealing with product, legal, business partners, or customers, while the negotiation skills I learned at HEC have been of critical importance.Coming from a Computer Science background, I found the courses on Entrepreneurial Finance, Private Equity & Venture Capital extremely interesting. I was also introduced to new concepts such as accounting, financial modelling, valuation… In general, all the courses served to deepen my commercial acumen and I would highly recommend the program to anyone involved in business, from those involved in innovation and business development to aspiring or experienced entrepreneurs.
What advice can you share with our young graduates ?
It is important to sharpen your soft skills. To succeed in the corporate world or as an entrepreneur requires a supplementary set of soft skills such as collaboration, communication and critical thinking. You also need to be acquire new skills and upskill yourself to enhance your personal and professional lives. Then, you need to build up a good network. Indeed, most successful people are the most connected people. You can therefore spend time investing in your social capital, or look for people in the industry you want to get into and reach out to them for advice or mentorship. These people are in a position of influence and can lend their privilege to you.
Tom Bruno (M.20) also graduated from the Technological University of Dublin. He joined Google in 2014 as a Business Associate in Kenya in charge of Large Customer Sales for Sub-Saharan Africa. In 2015, he became Ac-count Manager in charge of Large Customer Sales for Sub-Saharan in Ireland. Few years later, he took the position of Mobile Web & Measurement Lead for Sub-Saharan Africa. Since October 2019, he is Global Product Lead, AdSense.

GOOGLE Since its founding in 1998, Google has grown by leaps and bounds. From offering search in a single language, it now offers dozens of products and services—including various forms of advertising and web applications for all kinds of tasks—in scores of languages. Google has thousands of employees and offices around the world.