FOR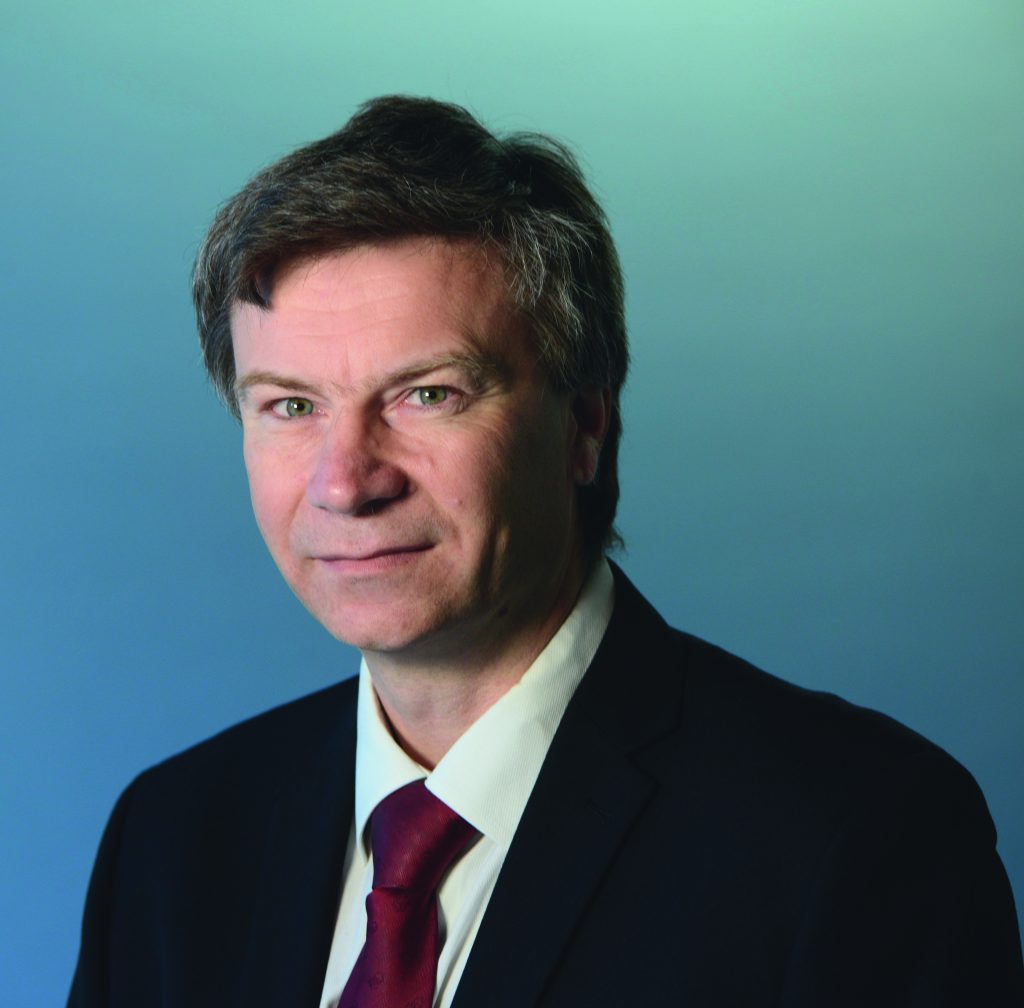 Marc Triboulet (E.04) A cybersecurity specialist and a member of the HEC Governance office, Marc is entrusted with restructuring IT departments. He overhauled the IT infrastructure of the Maisons du Voyage travel agency and integrated it into that of the Figaro group. In 2012, he led the "nu@ge" research project to create a sovereign cloud in France.
Marc Triboulet, cybersecurity specialist
"Foreign network equipment is a security breach for confidential information."
We need to open our eyes: computers and smartphones—whether professional or personal—are, at best, sieves, at worst, data traps. The GDPR, or General Data Protection Regulation, has brought this issue to the public's attention. But how can we protect our data without penalizing the business of our companies? 80% of French people have a smartphone and 52% use it as their preferred means of connecting to the Internet, according to the Digital Market Barometer published by Crédoc (2018). With the advent of 5G, almost all of our information will pass through poorly protected smartphones that are exposed to frequent vulnerabilities. The antennas and core network routers of equipment manufacturers such as Huawei form the basis of the computer networks through which all our data passes. And network equipment supplied by non-European companies will be used to protect the confidentiality of 5G data.
But if the basic components of a system are corrupted, then so is the whole system. However, if we are going to ban Huawei, then we might as well ban Cisco too. Industrial espionage knows no borders and there are many examples of indiscretions by the American NSA. Just read or watch the interviews with Edward Snowden. During an audit that I conducted recently, I was surprised to find that a start-up company specializing in sourcing electronic components for the defense industry hosted its application on the Amazon cloud. The head of the company answered me: "My customers send me their requests by email, so why would I waste my time securing my application?" The fact is, any unencrypted data sent over the Internet can be read by hackers.
Is there a European alternative?
Unfortunately, there is currently no European competitor to Cisco or Huawei. With the current tension between China and the United States, the emergence of a European alternative would bring a certain stability. Building a European giant—on the model of Airbus—in the field of telecom infrastructure would not be impossible. We would need to create an industrial ecosystem, as we have in the automotive and aerospace industries. A network equipment manufacturer bringing together the expertise of Dassault, Siemens, and Nokia(1) could provide the building blocks of a European information system that would at last be secure. In the meantime, it is better to encrypt sensitive data with tools such as 7-Zip, or just avoid unsecured networks. I encourage you to go to the website of the French Data Protection Authority, CNIL, and read their guide to personal data security.
1. If you are interested in knowing the reasons for this choice, contact me via the graduate directory.
AGAINST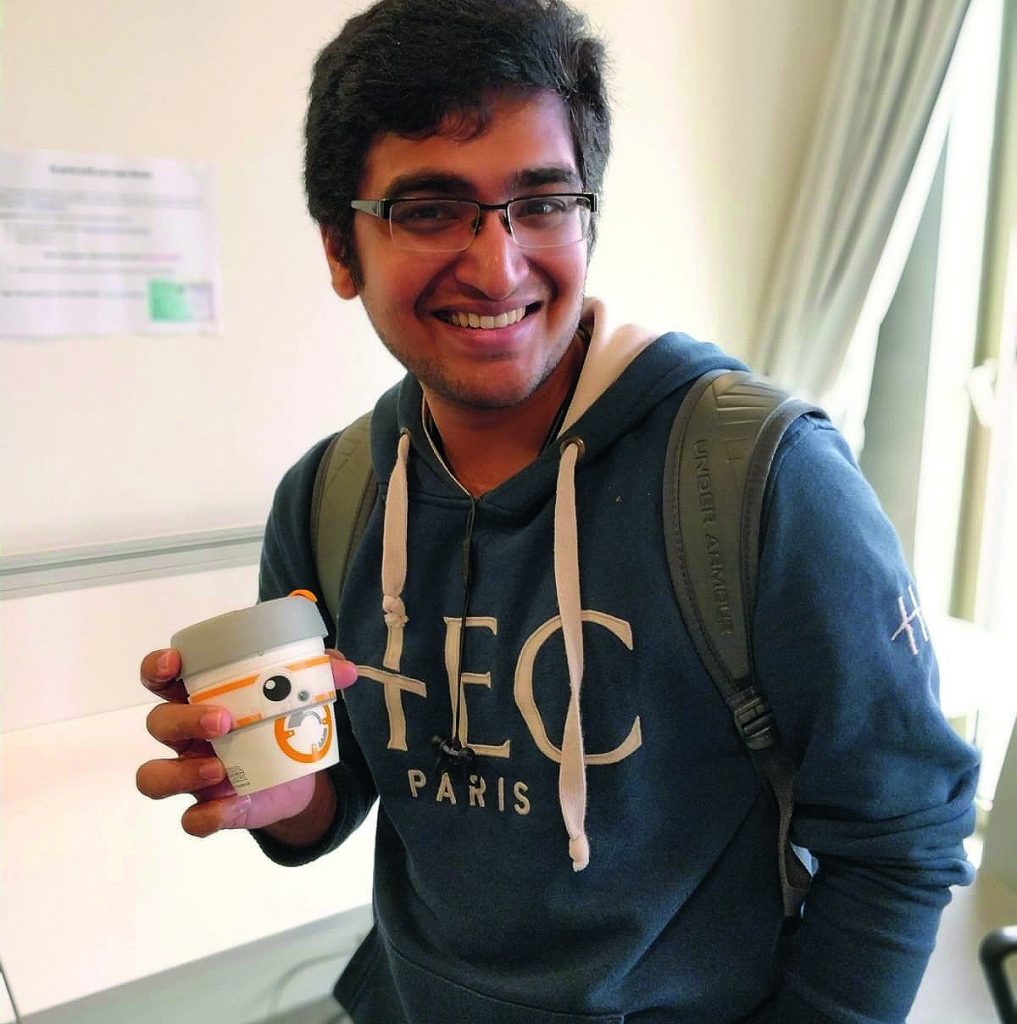 Navneeth Sundararaghavan (MBA.19) works for British American Tobacco in its digital transformation team. A computer engineer originally from India, he has acquired extensive experience in Big Data and analytics in the retail, telecom, and finance sectors. He is a fan of the English Premier League and a supporter of Chelsea.
Navneeth Sundararaghavan, computer engineer
"Huawei provides leverage in trade negotiations between the United States and China"
Remember the Cambridge Analytica scandal? The data of millions of Facebook users were used to influence voters in the US presidential election. And yet, Facebook was not banned or even sanctioned by the Supreme Court. Cambridge Analytica is also suspected of having influenced British voters in the Brexit referendum. Why should Huawei be banned in Europe, when it has not committed any wrongdoing of such magnitude? That would unnecessarily damage the European Union's relationship with China, which is the leading importer of EU goods and the bloc's second biggest customer (after the US). Huawei is now the second largest smartphone manufacturer in the world after Samsung, and the leader in telecom equipment. It has already signed about twenty contracts for 5G infrastructure in Europe. Countries such as Italy and Croatia are highly dependent on Huawai's infrastructure, which is cheaper than that of competitors like Samsung.
Prohibition or negotiation?
In May, Donald Trump banned American telecom networks from sourcing equipment from foreign companies deemed to be a security risk. His main target was Huawei, which he described as a threat to national security. But let's not kid ourselves, those close to President Trump also suggested that the ban on Huawei provided leverage in the trade negotiations between Washington and Beijing. American allies such as the UK, Australia, and New Zealand followed suit. Canada is trying to do likewise, but its government's networks are largely dependent on infrastructure supplied by Huawai… So you see, a ban can have harmful—even dangerous—consequences.
For his part, French President Emmanuel Macron decided against blocking Huawei, not wanting to get into a trade war with China. However, he does intend to tighten the regulatory requirements on telecom equipment manufacturers. In my opinion, this diplomatic approach is the right way forward. Huawei must be required to beef up the security of its networks and make a commitment not to disclose information to the Chinese state. A good example to follow is that of Apple, which prides itself on protecting its customers' data, even to the point of refusing to provide the FBI with the password of the San Bernardino killer.
In parallel, the European Union must investigate Huawei's infrastructure and practices. And if Huawai is found to be guilty of espionage, it will have to pay damages. By setting a stricter legal framework, Europe will be better protected. And that way, it will avoid having to forswear, from one day to the next, such an essential player in the digital world.