« The architect who gave up pro soccer to become a health expert » Amr Metwally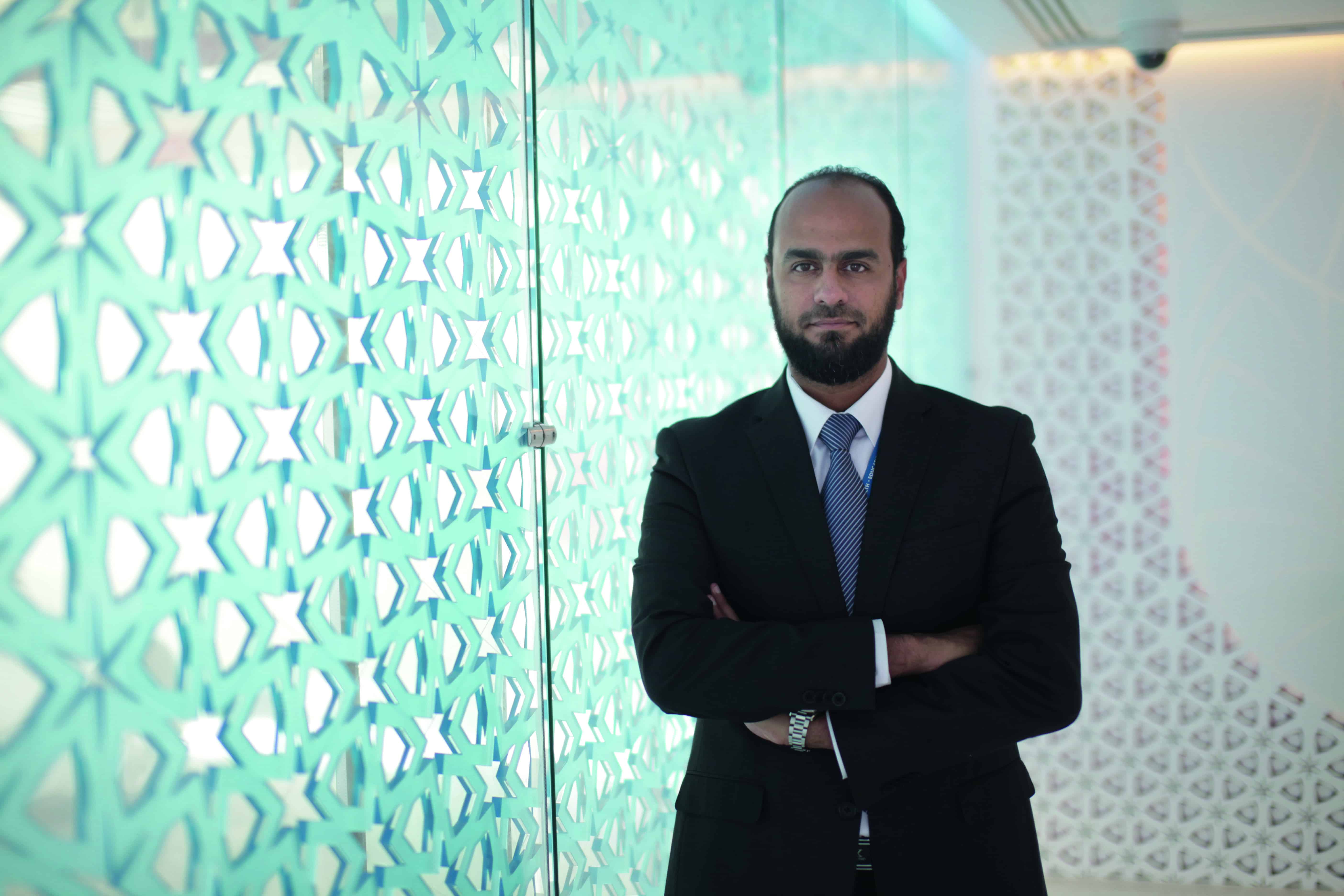 Fate has dealt him a few sleights… Promised a career as a midfielder with a big club in Alexandria, Amr Metwally has become a key player in the Middle East health sector, designing and organizing the most efficient and spectacular hospitals and health centres.   
Every week, the same scene repeats itself. When Amr Metwally (E.16) is about to watch a soccer match on television, he invites his family to join. But Anas, Adam, Lina and little Yahya have a hard time staying put, and the siblings quickly prefer to go about their business… For eleven years a Qatar-based Egyptian engineer and architect he thinks that his children would have been a little more passionate had they been given the opportunity to see their own father play on the field. "I was that close to becoming a soccer player, » he says today. "As a child I dreamt of becoming a great champion. But on the other hand, as I was doing very well at school, I was offered at the age of 16 the opportunity to study medicine, and eventually to join an engineering school in the architecture department". The young man soon realized that he would not be able to combine studying and sport. « To become a top player, you have to train at least five hours a day. Upon coming of age, I told my teachers and parents that I was giving up school to devote myself fully to soccer. It was a cataclysm. My father was so moved that he became seriously ill. I thought he was bluffing, but no: he couldn't imagine his eldest son forsaking a prestigious career as an architect to kick a ball around… » Under pressure, Amr was forced to give up his dream, even though Al Olympi, the main club in Alexandria, had opened its doors to him. It left him with a deep wound for quite a long time…
Health expert in spite of himself  
In 2002, after obtaining his diploma in architecture, he taught for a few months at university, but quickly elected to work for an architectural firm within the Eslamiya Art Center. « I was the youngest member of the team, and as such was given assignments that the seniors were reluctant to handle. I was hoping to design these prestigious projects that the media covered, like museums, hotels or shopping centres, but my superiors entrusted me with the design of a medical centre. It couldn't be less glamorous. I was in no position to turn it away. For a second time I felt like my dreams were being shattered". The blow was all the harder as he had to give up his design work on the Egyptian archaeological treasures Hall of the Alexandria National Museum, which President Hosni Mubarak inaugurated a year later in front of the world's cameras. Heavy-hearted, the young architect then switched his energy to the health project, thinking, somewhat naively, that he would complete his work in no time at all. « I couldn't have been way off mark! It took me more than two months to collect information from the doctors and nurses of the future hospital in order to understand their expectations… Upon completion two years later, satisfied with what I had achieved, my firm entrusted me with a similar project. I had the unpleasant impression that a label had been stuck on my forehead".
In demand in the Emirates
The label turned into a strength. It is much easier, given the nature of the international market, to find an architect capable of building a tower than designing a hospital which meets top health standards. It became clear to Amr Metwally in 2005, when he and his family moved to Dubai, United Arab Emirates. He worked on extensive projects such as Al-Mafraq Hospital Mayo Clinic in the Cleveland Clinic Abu Dhabi. « It was a turning point. I understood that I had acquired knowledge that went far beyond the basic design of buildings, and that I was capable of getting the hang of a health establishment' strategy or anticipating the flow of patients… I then decided to give my expertise a boost, mainly on the financial and strategic side. Hence an Executive MBA… ». Amr Metwally studied at HEC Paris in Qatar while working at Hamad Medical Corporation (HMC), the country's leading non-profit healthcare provider. In addition to an EMBA, HEC offers a Specialized Master in Strategic Business Unit Management, Executive Certificates, as well as tailor-made programs for companies in the Gulf Cooperation Council region.
Courses are taught in English to answer the specific needs of high-potential executives and professionals already holding management positions in Qatar and the Middle East. In 2021, while celebrating its tenth anniversary, HEC Paris in Qatar inaugurated new buildings in the fast-growing Msheireb Downtown district. One of the largest and most dynamic communities within the HEC international network, it accommodates more than 700 alumni. « Studying totally changed my way of working. Until then, my approach to acquiring knowledge was what the doctors would pass on me. Thanks to an EMBA the range opened up: business and development, safety issues, relations with the government and NGOs, but also with the major labs such as Pfizer, Johnson & Johnson or Medtronic… HEC taught me to grasp the entire spectrum of the health world".
In Doha, a state-of-the-art medical center 
Amr Metwally is now putting this holistic approach to good use at the Itqan simulation and innovation centre, at the heart of the Hamad Bin Khalifa medical campus in Doha. Inaugurated in 2019, this gigantic structure, which took eight years to design, covers more than 12,000 m2 and provides the latest techniques and teaching methods in order to train Qatar's doctors and nurses. Diagnostic simulations, surgical training rooms, virtual reality laboratory… For the conception of the general design as well as the monitoring of its implementation, the engineer-architect relied upon substantial resources, as happens to be the case for most of his projects in the Middle East. But when asked if he intends in the near future to launch new projects in the field of health, he dismisses the hypothesis out of hand. « Upon obtaining my EMBA, I was offered the position of deputy executive director. My mission is to encompass all the operational part of the centre. I get to define internal and external procedures, and above all draw up the outlines of a business model to make Itqan 100% financially independent. A goal which should be achieved within a year, and thus generate a benchmark for other public service institutions in the country".
Importing cats, sheep… and corpses  
To perform daily Amr Metwally relies on a thorough knowledge of medical law, particularly to manage the admissions and departures within the centre's « wet laboratory », designed to avoid any leakage or contamination. It houses the material for experimentation on which future doctors will train. Not just dummies: mice, cats, sheep… but also human cadavers, which make up 20% of the tested subjects.  "Importing for medical research the remains of men and women was a first in Qatar. We had to negotiate with the Ministry of the Interior and the Ministry of Public Health… Qatar being a Muslim country, we also held discussions with the Ministry of Religious Affairs and Islamic Affairs. All in all it took six months for us to get the go ahead. Now I have another challenge to deal with: to convince authorities to allow us to examine pigs, animals whose metabolism and anatomy are the closest to ours [in January 2022, a pig heart was transplanted onto a human for the first time, editor's note]. But to get pigs into Qatar I can't hide the fact that you have to use a lot of diplomacy!" Looking back, Amr Metwally smiles at the many bumps in the road that impacted his career. « My life may have not the easiest, but I have learned never to give up. Surely fate didn't take me where I expected it to, but today I am at peace with who I am and what I have become. Within Itqan, I am often called Dr Amr as people forget that I am an architect". He smiles, thinking about the next steps in his winding journey, probably soon within a major consulting firm. He might find time tonight to watch soccer on television. He knows that beside him on the sofa he's unlikely to find his children. One thing though is certain: he won't have a twinge of sadness when he sees the players move on the field …
Amr Metwally in ten dates  : 
1980 Born in Egypt
1995 Joins Al-Olympi, the main football club in Alexandria
1997 Enters architecture school
1998 Gives up his football career
2002 Graduates as an architect
2004 Works on his first health project at the Eslamiya Art Center
2005 Moves to Dubai and focuses on the design of medical facilities in the Emirates
2011 Joins Hamad Medical Corporation in Qatar
2015 Starts his EMBA at HEC Paris in Qatar
2020 Joins the Itqan Medical Training Centre in Doha which he designed as Deputy Executive Director